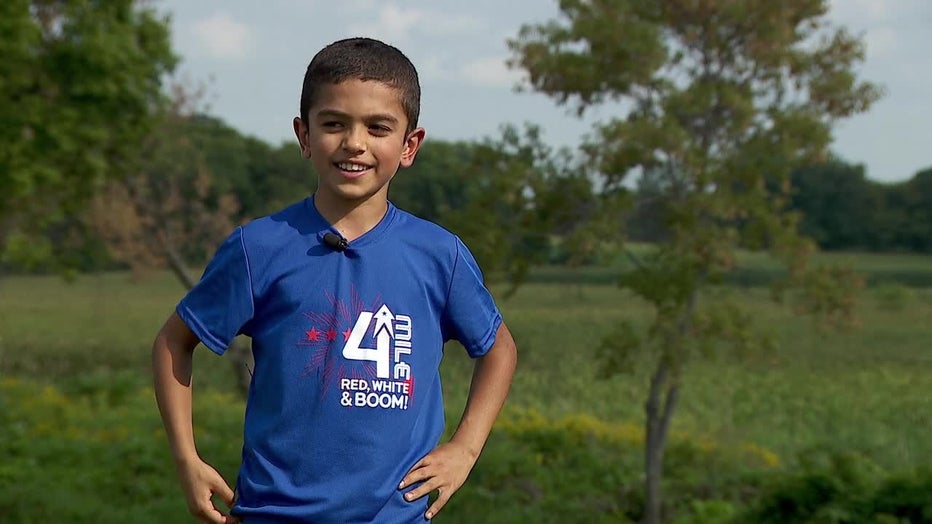 (Fox 9) – While children his age play video games and solve Rubik's Cubes, Abdullah Mudhafar prepares to go farther away.
"It's fun. I get out in nature. I can usually be with my mom and dad for a while. And I work out, so it's like a three-on-one there." It's something," said Abdullah.
Four times a week, this 9-year-old hits the pavement to build stamina and endurance to reach important milestones.
"If someone told me a year ago I would run a marathon, I wouldn't believe it, but here I am.
Abdullah says he's always active, playing soccer and making videos of himself exercising with his siblings. But as his New Year's resolution, he wanted to do his 5K and started training at the beginning of the year.
"It was difficult, but a big part of the difficulty was that I wasn't used to running distance and running in the cold. Yes, said Abdullah.
Nine-year-old Abdullah dreams of completing the Twin Cities Marathon. He'll get his first crack at it next month. (Fox 9)
After successfully crossing the finish line in March, Abdullah set his sights even higher. However, his four-mile race on July 4 was canceled due to rain, so Abdullah and his family got his hardware anyway.
"We figured out a route to do and we completed four miles so we felt we deserved a medal instead of not finishing four miles and getting a medal," said Abdullah.
Grade 5 is currently training for the Medtronic Twin Cities Marathon and one of the parents is running or biking.
"I may have overdone it a bit, but I think it will work," Abdullah said.
His longest run to date is 18 miles, but he feels he can go further.
"I think it's very cool to be running marathons at such a young age. I love running and I plan to run marathons," said Abdullah.
Abdullah trains so often that he's become a familiar face at Buffalo, with passers-by usually giving signs to support him.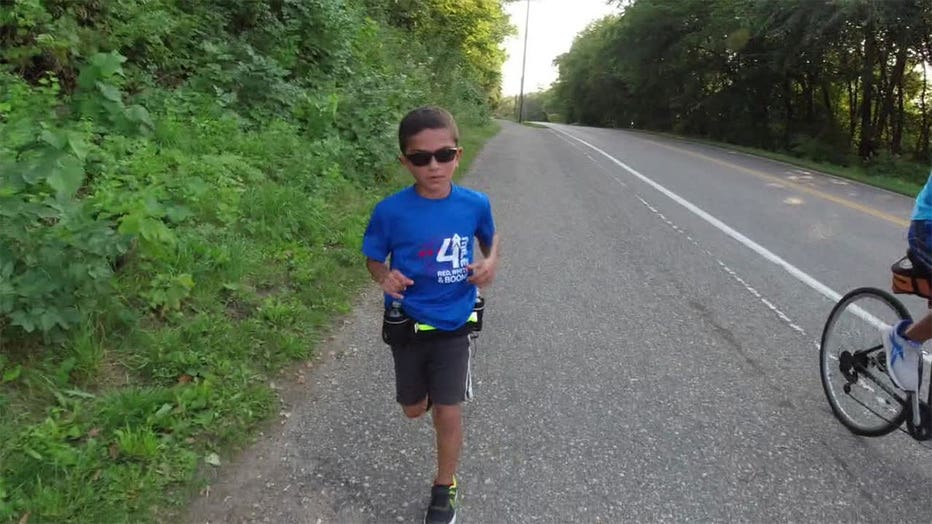 Abdullah Mudhafar training for the race (Fox 9)
"Most people in Buffalo know him and recognize him as he trains and they wave and I get a wave and I ride it," Abdullah said. 's father Ahmed Arbayati said.
"Most of the time, they're really surprised, because kids run distances that even adults don't do. But most people I've seen think it's pretty cool," Abdullah said. Told.
According to his parents, some people have asked on social media whether it's safe for someone so young to run the 26.2-mile race. However, they said they weren't going to crush Abdullah's dreams, and it was likely a one-time thing for him.
"First and foremost, I am very concerned about his safety, so me and his mom are focused on that and constantly reminding him to listen to his body. It needs to stop." Stop when and stretch when you need to stretch, you have to stop at the end but don't be ashamed, you've already accomplished something big that everyone appreciates and appreciates at your age Because of that," Al-Bayati said.
As for Abdullah, he concentrates on putting one foot in front of the other.
"I'm not running marathons to prove others wrong. I'm doing it primarily for myself. It's not as focused as my personal goals." "Hmm," said Abdullah.
His marathon mission already makes him a winner, whether he finishes the race or not.
"I'm going to run a marathon. See if I can do it, and then I'll still run for a few years, but it will be a side hustle and at most a short distance like a half marathon."
.