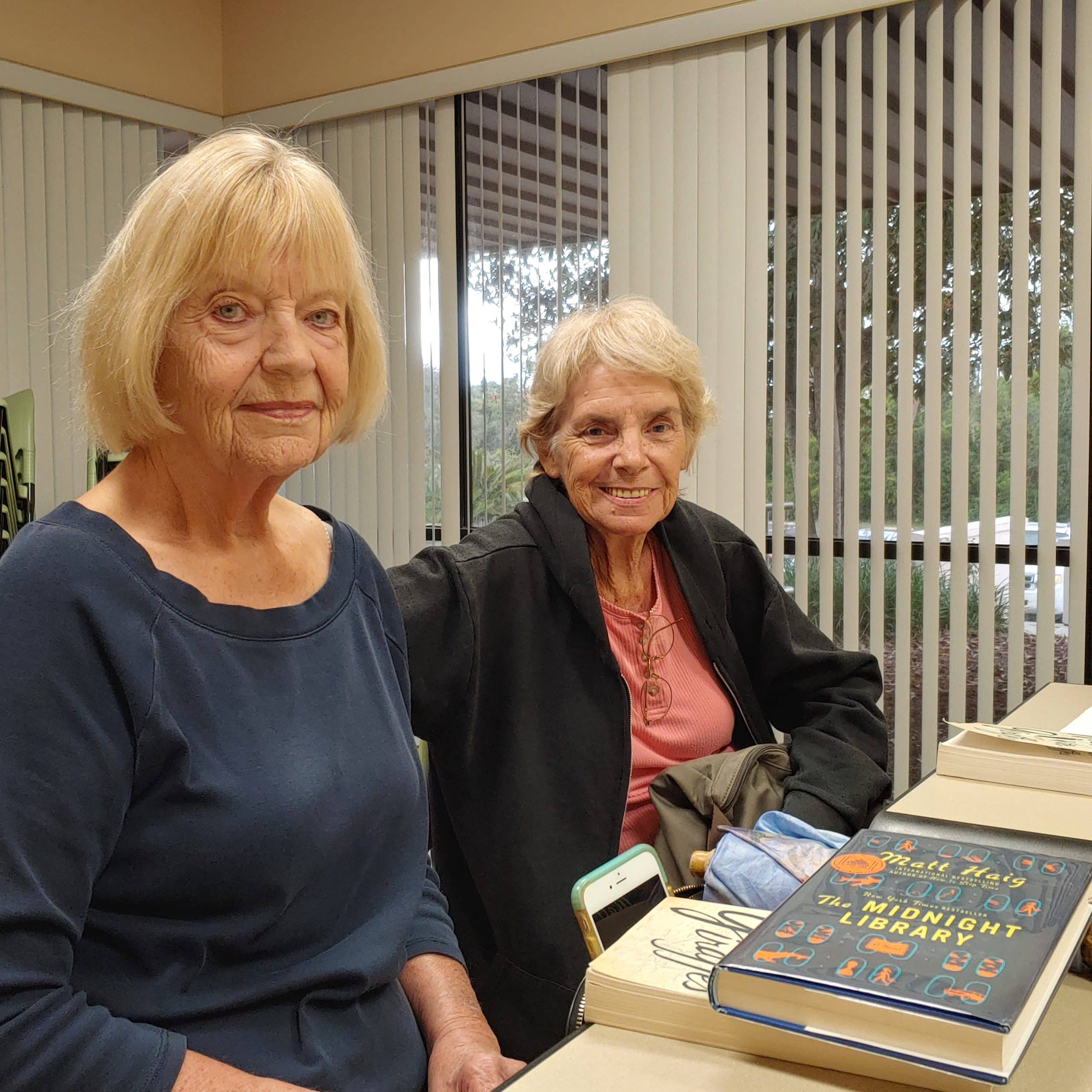 As a writer and book lover, I know that the Hernando County Public Library has four book clubs at different times each month: West Hernando, Brooksville, Spring Hill, and East Hernando. I was excited to know The club has been around for 20 years and has a group of loyal members. They vote for the year's book selection. The selection is made by him rotating among the four clubs and the members he reads the book for a month and discusses it at the next meeting.
The August 18th meeting was attended by 10 enthusiastic members to discuss The Midnight Library by British author Matt Haig. This short but impactful book read quickly and held my attention throughout. A woman in her 30s, Nora Sheed, is depressed about all the choices she has made and decides to commit suicide when she realizes that her career and her personal life are going nowhere. . The moment Nora makes that decision, she is suddenly transported to the library and meets an old woman who was the librarian of her school and who had a great influence on her life during her childhood.
Mrs. Elm, the librarian, tells Nora that she can relive the past. As she can make different decisions and see if she can find a happier life, Nora embarks on a journey that takes her through several different scenarios. In , she became a rock star, in another life she became an Olympic swimming champion, and in another life she became a scientist, based on the various decisions she made.
This novel is an allegory about life and regret for our decisions. It taps into our curiosity about how things might have changed if we had acted differently.
At the book club, we had a lively and interesting discussion about the novel. The group also embarked on a deep philosophical debate about whether different planes of existence and parallel worlds exist.
The novel was full of petty sayings and quotes from people like Sylvia Plath and Bertrand Russell. It enhances and makes it easier to read. It has enough humor to make it fun and interesting.
The selection for next month's West Hernando Book Club meeting is Lynda Rutledge's novel West with Giraffes. The title alone is intriguing. It is based on a true event in 1938 when two giraffes were rescued from a ship sunk by a hurricane while being transported to an American zoo. It tells the story of traveling across the country with a young man who decides to go It promises to be a humorous read and an insight into its time.
I've only read the first few pages, but I was immediately intrigued by the novel because it has a bit of fantasy in it. It is on the verge of extinction. Think "Little Big Man" meets "Life of Pi".
Anyone interested in joining one of our book clubs and participating in next month's discussion can get a book from the library. The West Hernando Group meets on the third Thursday of each month at 2:00 pm. For more information on all book clubs, please call 352-754-4043.