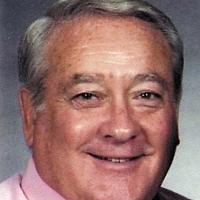 Richard "Dick" Moore, a longtime local business owner, community advocate, and distant relative of Jean-Baptiste Richardville, to whom the county was first named in 1844, said early Wednesday morning. died. he was 75 years old.
A native of Huntington, Moore moved to Kokomo in 1972 to work as a manager for the Anderson Abstract Company. In 1985 he bought the company, changed his name to his Moore Title & Escrow in 1998 and ran the business with his wife Margaret and his three children.
They expanded their business and opened branches in Tipton and Frankfort. After his 50 years in the title business, Moore sold the business to his South Bend-based Meridian Title Corporation in June.
Moore was the great-great-great-grandson of Miami County Mayor Jean Baptiste Richardville, for whom Howard County was named. His native American ancestry was something he was proud of and never forgot.
In addition to his day job, Moore was active in the community and served on numerous boards and organizations, including the Great Kokomo Economic Development Alliance and St. Joseph/St. Joseph. He served on the Vincent Hospital Executive Board, the Kiwanis Club, the Rotary Noon Club, the United Way, and the Knights of Columbus where he served as a 4th degree knight. For their contributions to the community, the Howard County Commission awarded Dick and Margaret He Moore with the Pillars of the County's highest honor, the Community Award, earlier this year.
His affiliation with the Cocomo Knights of Columbus 696 helped the organization donate the approximately $15,000 the city needed to install the first Safe Haven Baby Box. At downtown Kokomo Fire Station No. 1.
"Saving one baby's life is worth it… you never know," said Moore at the June 2020 dedication ceremony.
Moore was known for that level of compassion, said 696's Grand Knight Joe Anderson.
Anderson saw it firsthand when Moore visited Anderson's son in the hospital. Anderson's son later died on August 10. Moore taking the time to visit meant a lot to him and his son Brad, Anderson said.
"He was such a nice guy and would do anything for you," said Anderson. "I just loved the guy. He was so down-to-earth, kind, thoughtful and had everything you could want in a person. His whole family is just amazing."
Knight's companion and lifelong friend of the Moores, Chuck Jansen, who calls the Moores "my second family," recalled Moores when he was coach of the fifth-grade Kokomo Catholic basketball team. I remember vividly and nostalgically. Saint Jeanne d'Arc Catholic Church.
Jansen said Moore recited the "Memorare," a Catholic prayer to the Virgin Mary for help and grace, before basketball practices and games.
On Monday, hours before Moore died, Jansen recited a prayer as he visited Moore and his family in the hospital.
"Forty years later, when I think about that prayer, I think of Dick and the life of faith he lived, and to the end his faith was number one in his life, and he was very close to it." love for his family and his community," Janssen said. "I can't imagine a more beautiful ending to his life, knowing that he kept his faith until the end and was surrounded by his family."
The visit will take place on Sundays from 3:00 to 7:00 pm at St. Jeanne of Arc Catholic Church, 3155 County Road S. 200 West of Kokomo. A rosary will be offered at 7:00 PM, followed by a farewell ceremony for the Aboriginal people of Myanmar. A Christian burial mass is held at 11:00 am on Monday at the church, followed by a burial with military honors at Albright Cemetery.
.