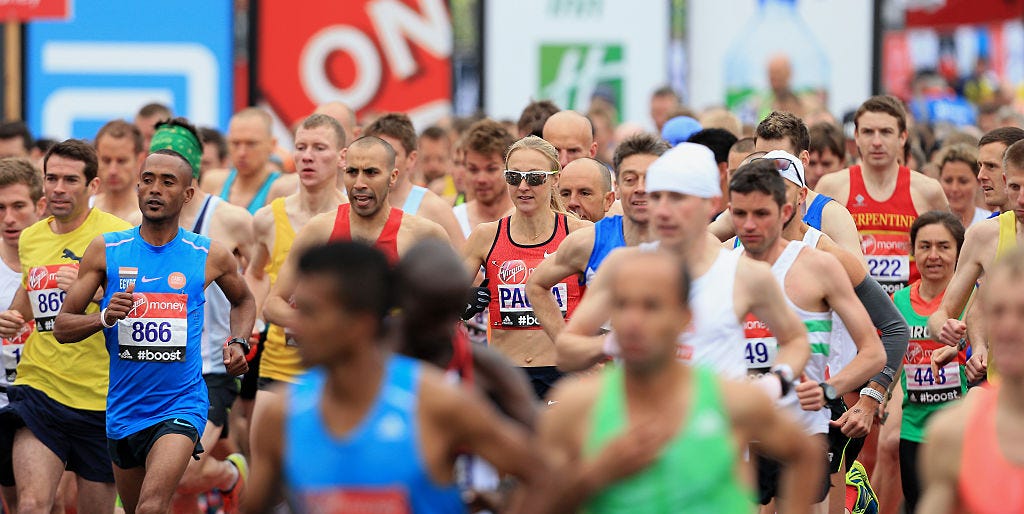 The peak weeks of marathon training can be really hard work. The long run feels endless, and as he begins to feel the pressure of a looming 26.2-mile deadline, questions begin to creep in. It's not fresh and race day is starting to feel terrifyingly close. Stay active in your training with Paula Radcliffe's top 5 tips to help you get through this difficult time, get the most out of your training, and get the most out of your race day.
accept the hardest run
The important thing to remember is that training is the best preparation you can do for a race. Take advantage of long runs and embrace them. Now that you have done them, the race will be much easier. On race day, you'll feel fresh and in touch with the spirit and magic of London's marathon. So the hardest time really is motivating yourself through those long runs. Join the marathon. If you overcome these, you can complete the marathon.
find your solution
Everyone can find some technique to get through the tough times. I was counting to 100. When I hit 100, I started again. All I could do was put one foot in front of the other and help me stay in the moment. The only thing I was thinking about was what number was coming next, not how far we had to go or what our competitors were doing. Just stayed in the zone. Some will mutter to themselves, others will chant mantras, and others will ponder why they are doing so. These are all great things. Just find what works for you.
make small changes now
From all the work we've done with Flora on the Active Town campaign, we've learned that small lifestyle changes can greatly support activity. And now is the time to make sure you're getting enough sleep, staying hydrated, and eating a really balanced and healthy diet. You need the carbs and protein you need to rebuild your muscles. Then add healthy fats, omega 3 and 6, vitamins A and D to help your bones, B vitamins for a healthy heart, and iron if needed. ingest. With a little more thought, sleep helps your body rest, recover, and regenerate.
be kind to yourself
Listen to your body: There used to be a 10-minute rule for running. It's not just because your body is telling you that it's hard to get out the door, but that you've done too much today. They said it would be better to race 90% fit and 100% healthy. You need to go into race day feeling good. And there are other things in life that drain your energy, such as family life, tough times with friends, and things you don't plan on doing in your workouts. trip to the race. Be kind to yourself, because small things can make you lose confidence. The great thing about running is that you can change your goals and the expectations you set for yourself at any time.
congratulations right now
When you reach the finish line, give yourself a big pat on the back for everything you've done in your journey, not just the race itself. Because the biggest and most difficult part is the work you put in to get to the starting line. If the race doesn't go as planned, all your hard work will not be wasted. It all goes to the bank and will be taken advantage of next time the opportunity presents itself. All kinds of wisdom are stored there, not only in physical memory, but also psychologically. A big pat on the back for the many who have overcome so much fear, intimidation and doubt to get through training.
Paula works with Flora on the Get Towns Active campaign. The campaign is a movement focused on helping the country take steps towards a healthier and more active lifestyle. For more information, visit flora.com and use #TeamFlora #GetTownsActive to follow Mark Wright, Paula Radcliffe and the rest of his FLORA community on our social channels..