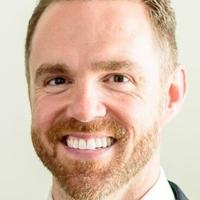 new orleans
Chad Cassie was appointed Chief Operating Officer of Lakeview Regional Medical Centerthe campus of Tulane Medical Center.
Cathey is responsible for the operational procedures of the 167-bed acute care hospital and will be part of the team responsible for the hospital's strategic planning.
Kathy recently served as Senior Director of Hospital Operations at Our Lady of the Lake Hospital, a Franciscan missionary at Our Lady Health System Facility in Baton Rouge. Cathy has her 10 years of operational experience. She has served as an Administrative Fellow at the Our Lady of the Lake Shea Regional Shea Medical Center and a Project Manager in the Department of Anesthesiology at Baylor College of Medicine in Houston.
He holds a bachelor's degree in business administration from LSU, a master's degree in business administration from Southeastern Louisiana University, and a master's degree in healthcare administration from the University of Houston (Clear Lake).
—
Thomas Allemann Adopted by OnPath Federal Credit Union as Senior Vice President of Growth.
Aleman is from Corporate One FCU, a $6 billion corporate credit union, where he served as Assistant Vice President of Critical Accounts.
Prior to joining Corporate One, he was Regional Director for JMFA, a noninterest income and noninterest expense consulting firm. He is also a chartered relationship banker at JP Morgan Chase Bank in New Orleans and was previously a teller at Whitney National Bank.
—
Annie Mazan I participated Gumbel communication As a Senior Communications Strategist.
Mathern develops and manages communications strategies and solutions for a variety of clients including Ronald McDonald House Charities in Southern Louisiana, Hilton New Orleans Riverside and Sankofa.
She is the former Director of Public Relations at the Audubon Institute of Nature.
She graduated from Spring Hill College with a degree in Public Relations and Advertising with a minor in Business Administration. During her college years, Mazzan worked as an intern at Gambel.
—-
Jeffrey FernandezSenior Vice President and Executive Advisor at Ochsner Health to Take Over New CEO Role ochsner health insurance.
Fernandez succeeds Terry Shilling, who has held a consulting role leading the implementation of the health plan.
Prior to joining Ochsner in August 2021, he was senior vice president of Humana's Medicare West segment, responsible for Medicare Advantage operations in 17 states, including Louisiana. His Humana career spanned his 16 years.
He holds a bachelor's degree in marketing from LSU, a master's degree in business administration from the University of New Orleans, and a law degree from Loyola University New Orleans College of Law.
Baton Rouge
jennifer clowes was appointed Chief Financial Officer of Our Lady of Health on the Lake.
Clowers has been a Franciscan missionary for Our Lady of Health System for 16 years, most recently serving as the system's Vice President of Outpatient Services. She has held multiple positions at Our Lady of Lourdes Health, starting as Vice President of Finance/Controller, working her way up to CFO and eventually Interim Markets President.
He holds a bachelor's degree in accounting and a master's degree in business administration from Louisiana Tech University.
—
Mel Collins was elected president of NPC service.
Collins has been NPC's facilities manager since 2004, managing day-to-day operations and administration, operations staff, and coordinating contract services.
Collins replaces Bill Dawson, who retired after 36 years.
He holds a Bachelor's degree in Civil Engineering from LSU.
—
Dr. Victoria Bourgeois When Dr. Nathan Sugarman I participated Baton Rouge General Physicianlocated on the hospital's Bluebonnet campus.
Bourgeois sees patients at the obstetrics and gynecology clinic, and Sugarman cares for them at the Baton Rouge Family Medical Center.
Bourgeois received her medical degree from the American University of the Caribbean School of Medicine and completed her residency in Obstetrics and Gynecology at the LSU Health Science Center at the Women's Hospital in Baton Rouge.
Sugarman holds a BS in Biology from the University of California and a medical degree from the American University of the Caribbean School of Medicine. He completed his family medicine residency at Button's Rouge General and served as Chief His Resident.
—
Dr. Pratipa Santhanam joined a group of providers of Our Lady of the Lake Children's Health.
Santhanam is a pediatric gastroenterologist who treats patients with a variety of conditions including abdominal pain, constipation, nausea, vomiting, eosinophilic esophagitis, and inflammatory bowel disease.
He holds a BA in Biology, Physics and Chemistry from Anglo-Chinese Junior College and a Ph.D. from PSG Institute of Medical Sciences and Research. She completed her Pediatrics residency at Brookdale University Hospital and Medical Center and completed her ACGME Fellowship in Pediatric Gastroenterology at the University of North Carolina.
.